Douwe Egberts Coffee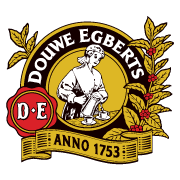 Douwe Egberts is an international coffee tradition celebrating 250 years of excellent taste. Born in the Netherlands in 1753, Douwe Egberts now can be found in many countries around the world. It continues to be recognized for it's wide range of coffees in retail markets, but also in offices, fine hotels, restaurants and cafes.
Douwe Egberts. Your choice.
TOP