Eduscho Coffee from Germany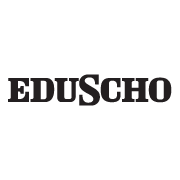 "Good coffee has to be fresh". This simple idea was Eduard Schopf's credo when he established the family owned company EDUSCHO in 1924. In those days the quickest way to reach customers nationwide was by mail. Selling coffee by mail was a new idea, and the same innovative attitude is reflected in the company's subsequent establishment of company owned outlets and the shop-in-shop Fresh Roast Depot network. EDUSCHO remains firmly committed to this distribution system and continues to expand, renovate and modernize its chain of company owned outlets which serve as the brand's flagship.
Eduscho. Simply the best.
TOP