Tchibo Coffee from Germany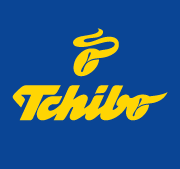 Successful from the start with its Gold Mocca brand, by 1958 the company had become the number one in the German coffee market. In the following years, Tchibo opened up more and more market segments with its major coffee innovations.
Tchibo. Awaken the Senses. Give the best.
TOP