Jacobs Coffee from Germany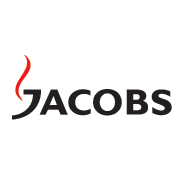 The special taste and aroma of Jacobs coffee brand today carries the inspiration of its creator Johann Jacobs. He opened a coffee and tea shop in Bremen, Germany, in 1895. There he began roasting his own coffee, enabling him to treat each variety according to its character and the structure of the beans, thus giving my coffee its own special taste. The brand's flagship blend of coffee, Kroenung, is also marketed as Monarch in Austria and Russia. Jacobs Kroenung/Monarch is positioned as having the best aroma, which is the most meaningful characteristic of coffee for consumers.
Finest premium coffee with the JACOBS Aroma.
TOP